Building a Better Tomorrow: A Guide to Registering to Volunteer with Grants Pass Area Habitat for Humanity
As a volunteer-driven organization, Grants Pass Area Habitat for Humanity brings people together to build homes, communities and hope. To help provide a positive and impactful volunteer experience for the upcoming home and ramp builds, we have adopted online volunteer registration portal. If you're eager to contribute your time and skills with Grants Pass Area Habitat for Humanity, here's a step-by-step guide on how to register your volunteer account and become an integral part of the Grants Pass Area Habitat for Humanity community.
Step 1: Visit the Grants Pass Area Habitat for Humanity Website
To initiate the registration process, start by visiting the official website of Grants Pass Area Habitat for Humanity at grantspasshabitat.org. Navigate to the volunteer section, where you'll find detailed information about how you can get involved and make a difference in our community.
Step 2: Explore Volunteer Opportunities
Before diving into the registration process, take a moment to explore the volunteer opportunities available. Whether you have a knack for construction, enjoy working with families, or possess other skills, Grants Pass Area Habitat for Humanity offers a various opportunities to get involved.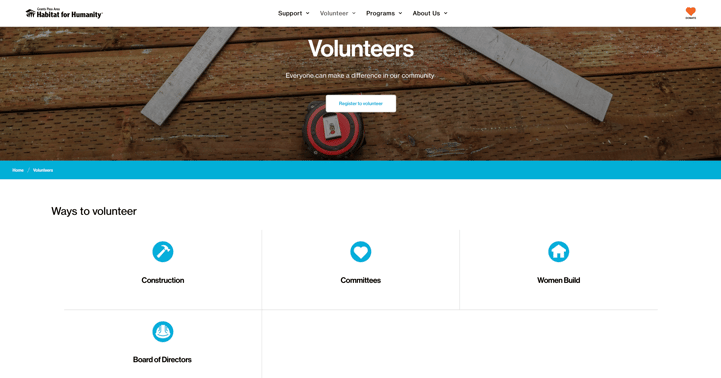 Step 3: Click on the Volunteer Registration Link
Once you've identified the volunteer opportunity that resonates with you, click on the provided link to access the volunteer portal. This link will direct you to the registration page, where you can create your volunteer profile. Please keep in mind you must complete the volunteer prerequisites by watching the construction safety video (for construction volunteers) and completing the volunteer waiver. You will not be able to view available volunteer opportunities until you have completed the prerequisites and your waiver is verified by Habitat staff.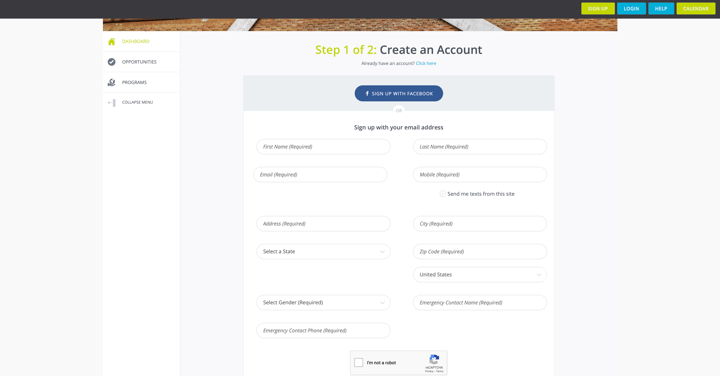 Step 4: Complete Your Volunteer Profile
Creating a volunteer profile in the volunteer portal is a straightforward process. Provide the required information, including your name, contact details, and any relevant skills or experience you bring to the table. Take the time to express your motivation for volunteering with Habitat for Humanity and what you hope to contribute to the community.
Step 5: Browse and Sign Up for Volunteer Shifts
After completing your profile, explore the available volunteer shifts and opportunities in the volunteer portal. The portal allows you to view upcoming projects, choose your preferred time slots, and sign up for the tasks that align with your schedule and interests.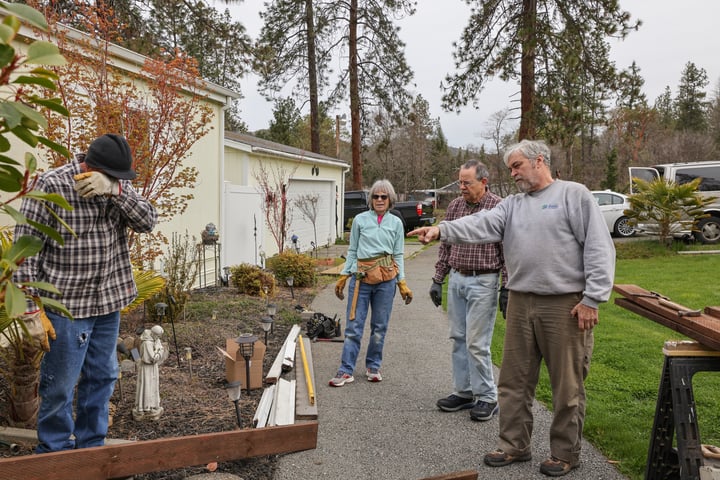 Step 6: Attend a Volunteer Project, Committee Meeting, or Event
Grants Pass Area Habitat for Humanity places great importance on ensuring that volunteers are well-informed and prepared for their roles. Attend a volunteer day to gain insights into the organization's values, safety protocols, and the impact your efforts will have on the community.
By volunteering with Grants Pass Area Habitat for Humanity, you're taking a significant step towards building a better tomorrow for families to create better lives. Your time and dedication contribute to the ongoing success of this remarkable organization, fostering a sense of community and making a lasting impact on the lives of those who call Grants Pass home. Whether you're a skilled tradesperson, a passionate volunteer, or a generous donor, your support is crucial to our mission. Together, we can continue building a stronger, more resilient community.